Day 3 :
Keynote Forum
Mansoura University, Egypt
Time : 09:30-09:55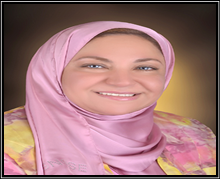 Biography:
Amany M Shebl has completed her PhD from Cairo University, Egypt. She occupied several positions as (Head of Medical-Surgical Nursing Department, Vice-dean for Student Affair, Vice-dean for Post Graduate and High Studies Research Affair). Now she is occupying position as Dean of Faculty of Nursing, Mansoura University, Egypt. She has several papers in reputed journals. She is also a Reviewer of International Cancer Journal and she is very interested in scientific research. Her mission is to guide highly qualified nurses & provide distinguished intellectual and professional insight in providing nursing care to meet the national and international market.
Abstract:
Background: Oral fluids and food are traditionally introduced slowly after total abdominal hysterectomy (TAH). This study examined the effect and tolerance of early oral intake following this surgery. Postoperative ileus (POI) is broadly defined as a temporary impairment of gastrointestinal (GI) motility, it leads to patient discomfort, decrease the mobility and prolongs both convalescence and hospital stay. rnrnAim: The aim of the study was to evaluate the impact of application of multimodal approach on expected clinical outcome for post ileus patients after total abdominal hysterectomy. rnrnDesign: Quasi-experimental design was used. The study was conducted in the Obstetrics and Gynecology Department in El-Minia General Hospital from first of September 2011 to the last of February 2012. rnrnSample: Total samples of 40 female patient divided equally into two groups (control group and intervention group) were assigned to multimodal approach. rnrnResults: The results also revealed that early feeding could be tolerated well in patients undergoing total abdominal hysterectomy TAH. Also the results show that with improvements in postoperative nausea and vomiting and length of stay were noted in the early fed group with minimal medical benefits. rnrnConclusion: This study concluded that early feeding and hydration after major gynecologic surgery results in decreased nausea and vomiting and decreased hospital stay, promote wound healing, optimizing patient condition before, during and after surgery and reduce the length of hospital stay. rnrnRecommendation: This study recommended that more approaches such as chewing gum, antiemetic drugs and laxatives should be applied to relieve the postoperative complications especially ileus after the total abdominal hysterectomy.
Keynote Forum
Sarem Women's Hospital, Tehran, Iran
Time : 09:55-10:20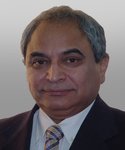 Biography:
Abo Taleb Saremi obtained his MD from Jondishapour and Tehran Universities, Iran in 1975. He was trained at the Obstetrics and Gynaecology Department of Munster University, Germany, took a subspecialty in IVF at Vienna University, Austria from 1981 to 1986 and then participated in complementary assisted reproduction courses in the USA and Australia. His specialization includes laparoscopic surgery and his work lead to the birth of the first Iranian assisted reproduction child (by gamete intra-Fallopian transfer) in 1989. He founded his first IVF centre in Iran in 1993 and received the International Federation of Fertility Societies' 30th anniversary recognition award in 1998. He is the President of the Sarem Women's Hospital, which he founded in 2006, and the Sarem Cell Research Center.
Abstract:
Advised treatment of the severe forms of adenomyosis is hysterectomy but for the patients those who want to preserve their uterus, conservative surgery named adenomyomectomy for removal of endometrial tissue from the myometrium can be performed. This technique must be developed for reduction of the spontaneous uterine rupture, adhesions and recurrence rate. So, this study is to investigate the safety and therapeutic outcomes of different and novel adenomyomectomy technique. Prospectively, 103 Iranian patients with documented severe adenomyosis were candidates for adenomyomectomy over a period of 7 years (April 2004-March 2011). The surgical procedure is the resection of adenomatous lesions with the thin (0.5 cm) margin, wedge shaped in two sides of the uterus wall, with sagittal incision on the body of the uterine and reconstruction of the layers and inverted suture for the serosa layer ends. Out of 103 patients, 57 cases (55.34%) were presented with infertility, 17 cases (16.5%) with IVF failure, 9 cases (8.74%) with recurrent abortion and 20 cases (19.42%) with abnormal vaginal bleeding (AUB). Out of 70 patients that wish to bear child, 21 persons (30%) became pregnant spontaneously (7 cases) or by ART technique (14 cases) and 16 pregnancies became full term and candidates for cesarean section (C/S). There was a significant reduction in both dysmenorrhoea and hypermenorrhoea. Only one case had relapsed adenomyosis. Adenomyomectomy is the conservative and effective option on treatment of adenomyosis. The described procedure in this study can be an efficient procedure for the treatment of severe adenomyosis.