Renowned Speakers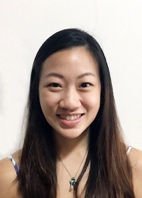 Grace Cheah
KK Women and Children's Hospital Singapore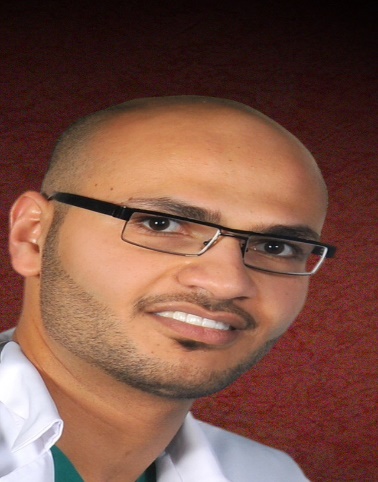 Wael Abdelkarim
MBBS, SHO UK

Wendy Kramer
Donor Sibling Registry, USA USA

Brian Keevil
University Hospital of South Manchester UK
Jianyu Rao
University of California USA

Marike Gabrielson
Polish Academy of Sciences Poland

Olena Grechanina
Professor, Kharkiv Specialized Medical And Genetic Center Ukraine

Michael SINOSICH
Scientific Director SONIC HEALTHCARE Australia
Recommended Global Reproductive Medicine & Women Healthcare Webinars & Conferences
Gynecology 2023
About Conference
Conference Series LLC Ltd invites all participants worldwide to attend "10th International Conference on Gynecology and Obstetrics" scheduled on July 03-04, 2023 at London, UK.
The 10th International Conference on Gynecology and Obstetrics brings together a one-of-a-kind and global blend of large and medium pharmaceutical, biotech, and analytic organisations, colleges, and clinical research establishments, making the gathering an ideal stage for sharing involvement, cultivating cross-industry and scholarly collaboration, and assessing developing innovations around the world. We hope to provide an ideal platform for Researchers, Scholars, and Key Speakers to share data and experiences, to empower people with their in-depth knowledge of Women's Health, and to inspire them to combat the global risk associated with it. This event will contribute to the strengthening of attitudes toward reproduction and its various components.

Brochure: Click here
Target Audience
Obstetrics and Gynecologists
Specialists in IVF
Gynecological Pathologists
Gynecological Oncologists
Directors of Maternity Hospitals
Infertility specialists
Heads of the Obstetrics & Gynecology Departments
Pharmacotherapists
Nursing scholars
Students of Medicine Disciplines
Upcoming Researcher
Pharmacists
Family Medicine Physicians and General practitioners
Pharmacologists
Clinical Toxicologists
IVF Associations and Societies
Societies of Andrology and Gynecology
Obstetrics Community
Health Care Professionals
Young Scientist Benefits
Our conferences provide best Platform for your research through oral presentations.
Share the ideas with both eminent researchers and mentors.
Young Scientist Award reorganization certificate and memento to the winners
Young Scientists will get appropriate and timely information by this Forum.
Platform for collaboration among young researchers for better development
Award should motivate participants to strive to realize their full potential which could in turn be beneficial to the field as whole
Sessions/ Tracks
Track 1. Gynecology & Obstetrics
Gynecology is the branch of medical science concerned with the health of the female reproductive system and reproductive health. Gynecology and obstetrics are two disciplines that deal with the entire female reproductive system. Obstetrics focuses solely on pregnancy, its procedures, and pregnancy complications. Gynecology treats women who are not pregnant, adolescent women, and girls who have reached puberty, whereas obstetrics focuses on the pregnant mother's health as well as the delivery and healthy newborn baby. Obstetricians deliver babies and care for pregnant women after they give birth, whereas gynaecologists treat problems and concerns with the female uterus, fallopian tubes, ovaries, and breasts.
Track 2. Gynecological Disorders
A gynecological disorder is a condition that affects the normal function of female reproductive organs, such as the breasts and organs in the abdominal and pelvic area, such as the womb (uterus), ovaries, fallopian tubes, vagina, and vulva.
The various types of gynecological disorders
Adnexal tumors
Bartholin's cyst
Cervical dysplasia
Ovarian cysts
Uterine fibroids
Track 3. Reproductive Medicine
Reproductive medicine is the branch of medicine that deals with the prevention, identification, and care of reproductive problems. Women's and men's health promotion and preservation are the main objectives of reproductive medicine. The cornerstones of reproductive medical knowledge are reproductive anatomy, endocrinology, physiology, and pathology. Prenatal medicine and postnatal medicine are the two divisions that can be made in reproductive medicine. Infertility, birth control, sexual dysfunction, and disorders of the reproductive system are among the issues covered in reproductive medicine. Examining ovulation, pregnancy, menstruation, menopause, and other gynaecological disorders is part of reproductive medicine.
Female reproductive systems
Treatment and prognosis
Prevention and assessment
Track 4. Gynecological Oncology
Oncology is the study of cancer. An oncologist is a doctor who treats cancer and provides medical care to people who have been diagnosed with it. Oncology is divided into three major categories: medical, surgical, and radiation. A medical oncologist treats cancer with chemotherapy or other medications such as targeted therapy or immunotherapy. During surgery, a surgical oncologist removes the tumour and nearby tissue. A gynecologic oncologist treats uterine, ovarian, and cervical cancers. A paediatric oncologist is a doctor who specialises in the treatment of cancer in children. Some cancers are most common in children and teenagers.
Cervical Cancer
Uterine Corpus Cancer
Ovarian Cancer and Pelvic Cancer
Chemotherapy for Gynecologic Cancers
Gynecologic Cancers: Case Report
Track 5. Fertility & Infertility
Fertility is the ability of a person to reproduce and have children. Human fertility is affected by nutrition, sexual behaviour, affiliation, culture, instinct, endocrinology, timing, financial concerns, a way of life, sentiments, and other factors. Ovulation is a woman's most fertile period. Ovulation occurs between the 11th and the 21st day of a woman's cycle. Infertility is a condition that affects both men and women, and it affects them almost equally. ARTs can be used to treat both male and female infertility.
Clinical pregnancy
Subfertility
Reproductive disorders
Track 6. Importance of Women's Health
Women's health is a medical specialty that focuses on the treatment and diagnosis of illnesses and conditions that affect the physical and mental well-being of women. Women and men frequently face similar health issues; the main difference is that women's health requires special consideration. Puberty, pregnancy, delivery, and health risks are all biological processes in young women. Women's health is especially important because they face unique health-care challenges and are more likely than men to be diagnosed with certain disorders. Diabetes, heart disease, cancer, and chronic diseases are the leading causes of death in women.
Social and Cultural factors
Heart Disease
Track 7. Midwifery and Gynecology Nurse
Midwifery is concerned with the sexual and reproductive health of women throughout their lives, including pregnancy, childbirth, and the postpartum period. Various programmes teach advanced practises to midwives in order for them to meet the needs of their patients. This enables advanced practise nurses to provide primary health care to women and infants, children, and adolescents. Midwives work in hospitals and personal medical clinics, deliver babies in birthing centres, and attend at-home births to provide parental care and care during and after labour.
Track 8. Maternal Fetal Medicine
Maternal-fetal medicine is a branch of medicine that focuses on treating drugs and other health issues in the foetus and mother before, after, and immediately after birth. This is one of the fastest growing areas of medicine, particularly in fatal healthcare. This is a subspecialty of Obstetrics. Perinatology is another term for this. Maternal-fetal clinicians treat patients who have health issues before, after, or during birth. I look for pregnant women who are unstable, mothers who appear to be having difficult pregnancies, and women whose foetuses are at risk. Maternal-fetal experts must be well-versed in all aspects of obstetrics. They can also withstand a high-risk pregnancy better.
Pregnancy care and delivery
Fetal monitoring and assessment
Development of embryo and fetus
Maternal-fetal surgery
Challenges in pregnancy
Recent advancements in maternal-fetal medicine
Track 9. Polycystic Ovary Syndrome
Polycystic ovary syndrome (PCOS) is a heterogeneous endocrine syndrome that affects approximately one in every 17 women worldwide. Polycystic ovary syndrome (PCOS) is a common female endocrine disorder that affects 6-15% of females. Women with PCOS have hormonal imbalances and metabolism issues, which can have an impact on their overall health and appearance. Anovulation, clinical, biochemical evidence of hyperandrogenism, and morphology of polycystic ovaries are all required for the diagnosis of polycystic ovary syndrome. Women with PCOS appear to be more likely to develop metabolic syndromes, hypertension, and cardiovascular disease. PCOS is classified into four types:
Inflammatory PCOS,
Hidden-cause PCOS
Pill-induced PCOS
Insulin-resistant PCOS,
Track 10. Pregnancy and Child Birth
Pregnancy, also known as gravidity or gestation, is the period in a woman's life when at least one child develops within her. A multiple pregnancy, for example, means that you have more than one child. Pregnancy can result from Assisted Reproductive Technology or from sexual activity. This equates to slightly more than nine lunar months, with each month lasting approximately 2912 days. A child is born approximately 40 weeks after the previous menstrual cycle (LMP). An embryo is a growing posterity for the first two months after conception; after that, the term foetus is used until delivery. Early pregnancy symptoms include missed periods, tender bosoms, vomiting, hunger, and frequent urination.·
Hormones
Hormone oxytocin
Track 11. Pre and Post-Partum Care
Care encompasses the entire process of having a child. The three phases of pregnancy can be divided into nine months: pre-partum care, intra-partum care, and postpartum care. During the pre-partum period, the pregnant woman is subjected to a slew of pathologic and radiological tests in order to keep a constant eye on the development of the foetus in her womb. This makes detecting pregnancy issues like preclampsia, eclampsia, miscarriages, haemorrhage, and so on much easier. The mother's body changes after conceiving and up until the baby is delivered, as does her psychological state of mind. Post-partum care benefits both the mother and the newborn baby.
Abortion
Breastfeeding
Postpartum depression
Puerperal fever
Miscarriage
Track 12. Breast & Ovarian Cancer
Breast cancer is a disease in which the cells in the breast proliferate uncontrollably. There are various types of breast cancer. The type of breast cancer is determined by which cells in the breast develop into cancer. Breast cancer can start in any part of the breast. A breast is composed of three major components: lobules, ducts, and connective tissue. Varian cancer develops when abnormal cells in your ovaries or fallopian tubes multiply uncontrollably. The female reproductive system includes the ovaries.
Cervical
Uterine
Vaginal
Vulvar
Track 13. Menopause
Menopause is the time when your menstrual cycles come to an end. It is diagnosed after 12 months of not having a menstrual period. Menopause is a completely natural biological process. However, the physical and emotional symptoms of menopause, such as hot flashes, can disrupt your sleep, lower your energy, and affect your emotional health.
Perimenopause
Postmenopause
Track 14. Family Planning
A woman's ability to decide whether and when she conceives as well as whether to carry her pregnancy to term is referred to as family planning. The availability of family planning methods including safe abortion and contraception remains widely unequal in many regions of the world, despite women's aspirations to have children. Reduced unmet need can be achieved by the integration of family planning services into maternal health care, particularly when maternity care is a woman's main point of contact with the medical system. Family planning techniques of several kinds.
The Barrier Approach
Hormonal Methods
IUDs
The Rhythm Method
Surgery
Track 15. Paediatric and Adolescent Gynecology
Paediatric and Adolescent Gynecology is a relatively new subspecialty within Obstetrics and Gynecology that includes gynecologic care from infancy to adulthood. Pediatric gynaecology, also known as paediatric gynaecology, is the medical specialty concerned with the health of infants, children, and adolescents' vagina, vulva, uterus, and ovaries. Pediatric andrology, on the other hand, deals with medical issues pertaining to the penis and testes. Adolescence is the stage of life when a person physically matures and begins to psychologically mature from a child to an adult.
Congenital
Oncology
Medical/endocrine conditions
Track 16. Sexual and Reproductive Health and Rights
Women's sexual and reproductive health is linked to a number of human rights, including the right to life, the right to happiness, the right to protection, the right to education, and the right to be free from discrimination. Human rights associated with sexuality and generation are referred to as sexual and regenerative wellness and rights, or SRHR. It consists of a combination of four fields that, while distinct from one another in some contexts, differ less or not at all in others. These four areas are conceptive rights, regenerative rights, sexual rights, and sexual welfare.
Track 17. Gynecologic Cancers: Case Report
Gynecologic cancer is any form of cancer that develops in a woman's reproductive system. Always given its proper name after the body part where it first appears, cancer. The pelvis, which is the region below the stomach and between the hip bones in women, is where various gynecologic cancers start. Around 10,000 new cases of uterine or endometrial cancer are detected each year in the UK, making it the most prevalent gynaecological cancer. There is a 1 in 41 lifetime risk for women. Gynecologic cancer can occur in the cervical, ovarian, uterine, vaginal, and vulvar regions.·
Ovarian Cancer case report
Vaginal cancers case report
Vulvar cancers case reports
Track 18. Gynecological Health and Disorders
A gynaecological disorder is a condition that interferes with the normal function of female reproductive organs, including the breasts and abdominal and pelvic organs such as the womb (uterus), ovaries, fallopian tubes, vagina, and vulva.
Adnexal tumors,
Bartholin's cyst,
Endometriosis,
Ovarian cysts,
Uterine fibroids
Track 19. Assisted Reproductive Technology (ART)
ART refers to fertility treatments and procedures that can assist with difficulties or inability to conceive children. ART techniques involve manipulating eggs, sperm, or embryos to increase the chances of a successful pregnancy. The eggs are then combined with sperm to form embryos. The embryos are then implanted back into the parent's body. In vitro fertilisation (IVF) is the most common and effective type of ART. A multiple pregnancy is the most common ART complication. It can be avoided or minimised by limiting the number of embryos implanted in the parent's body. There are various types of ART procedures that use different techniques and reproductive cells.
IVF(In vitro fertilization)
Intrafallopian transfer
Frozen embryo transfer
Intracytoplasmic sperm injection
Track 20. Advancements in Gynecology and Obstetrics
Advanced imaging techniques, endoscopic tools, pharmaceutical therapies, and scientific discoveries have considerably benefited obstetrics and gynaecology. Technology is enhancing obstetrics and gynaecology, from keeping track of electronic medical records to doing less invasive surgery. Modern technology is used to offer gynaecology treatment alternatives for endometriosis, infertility, fibroids, and pelvic pain. Laparoscopic, hysteroscopic, and robotic surgery are gradually replacing major gynaecological surgery to treat common disorders.

YRF (Young Research Forum)
Prestigious Award for Young Research's at Gynecology 2023
Gynecology 2023 Committee is glad to announce "10th International Conference on Gynecology and Obstetrics" on July 03-04, 2023 at London, UK and focusing on the theme: "New innovations and Advancements in Gynecology and Obstetrics". Gynecology 2023 developments are maintaining their momentum. Gynecology Conference program delves into strategic discussions.
Gynecology 2023 Young Scientist Awards:
Gynecology 2023 Committee is intended to honour prestigious award for talented Young researchers, scientists, Young Investigators, Post-Graduate students, Post-doctoral fellows, Trainees, Junior faculty in recognition of their outstanding contribution towards the conference theme. The Young Scientist Awards make every effort in providing a strong professional development opportunity for early career academicians by meeting experts to exchange and share their experiences on all aspects of Gynecology and Obstetrics.
Young Research's Awards Gynecology 2023 for the Nomination: Young Researcher Forum - Outstanding Masters/Ph.D./Post Doctorate thesis work Presentation, only 25 presentations acceptable at the Gynecology 2023 young research forum.
Benefits
Young Scientist Award recognition certificate and memento to the winners.
Our conferences provide best Platform for your research through oral presentations.
Learn about career improvement with all the latest technologies by networking.
Young Scientists will get appropriate and timely information by this Forum.
Platform for collaboration among young researchers for better development.
Provide an opportunity for research interaction and established senior investigators across the globe in the field.
Share the ideas with both eminent researchers and mentors.
It's a great privilege for young researchers to learn about the research areas for expanding their research knowledge.
Eligibility
Young Investigators, Post-Graduate students, Post-doctoral fellows, Trainees, Junior faculty with a minimum of 5 years of research experience
Presentation must be into scientific sessions of the conference.
6Each Young Researcher / Young Scientist can submit only one paper (as first author or co-author).Age limit-Under 35yrs
All submissions must be in English.
Market Analysis
Importance and Scope
Obstetricians and gynaecologists deal with a wide range of issues, including treating acute and chronic illnesses, caring for patients of all ages from adolescence through menopause, and managing risk during pregnancy and childbirth. Most women in the world are ignorant of the increased risk of contracting terrible illnesses like vaginitis, pelvic pain, uterine fibroids, and cervical cancer. The need for gynaecological technologies will increase as more women have gynaecological procedures. The major objective of statistical surveying is to increase public knowledge of issues relating to the reproductive system and to identify the market environment for reproductive health as well as significant advancements.
Global Gynecology Devices Market
A gynaecologist is a professional with in-depth knowledge and proficiency in the area of female growth and health. A gynaecologist is qualified to diagnose, treat, and manage a variety of conditions that affect women's reproductive and gynaecological health. They are also supportive, cautious, and obstetrical in nature. Due to the existence of multiple significant producers, the global market for gynaecological devices is highly fragmented, according to Transparency Market Research (TMR) in a recent business intelligence analysis.
Gynecology Devices Market was valued at USD 9.62 billion in 2019 and is anticipated to increase at a CAGR of 10.8% from 2020 to 2027 to reach USD 21.47 billion. The market for gynaecological surgical devices, which was valued at USD 1892.1 million in 2022 but is now expected to increase to USD 2394.1 million by 2028, is expected to expand at a CAGR of 4.0% from 2022 to 2028.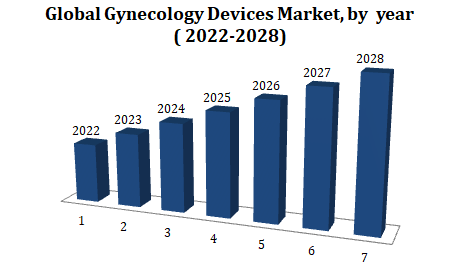 Global Gynecology Drugs Maket
The market for gynaecology drugs was valued at USD 14139.56 million in 2021, and it is anticipated to increase at a consistent CAGR of 8.64% from 2023 to 2027, reaching USD 21395.67 million. The market is fueled by the rise in gynaecological illness rates and the number of senior females. Additionally, throughout the projected period, the global gynaecology medicines market is anticipated to benefit from high-end expenditures made by both public and private players in research and development operations to enhance the efficacy of drugs and eliminate side effects. Therapeutics, indication, distribution channel, regional distribution, and competitive landscape are the segments of the Global Gynecology Drugs Market. The North American region dominated the market in 2021, accounting for 35.09% of the total market share, according to geographical distribution. The gynaecological pharmaceuticals market is primarily driven by the presence of large market participants and a well-developed healthcare infrastructure.
Related Association & Society
Recommended: Top Gynecology Conferences | Gynecology Meetings | Gynecology Events | Gynecology 2023 Conferences Europe | Midwifery Conference | Obstetrics Conference | Pcos Conference | Gynecology pathology Conference | Gynecological Surgery Conferences | Gynecology Cancer Conferences | Ovarian Cancer Conferences | Reproductive Medicine Conferences | Women Health Conferences | Gynecology Endocrinology Conference | Gynecology Oncological Conferences | Invitro-Fertilization Conferences | Family Planning Conferences
Related Conferences: 7th World Congress On Polycystic Ovarian Syndrome & Infertility, February 03-04, 2023 | Barcelona, Spain; 2nd World Congress on Women Health and Gynecology, February 06-07, 2023 | Rome, Italy; 14th World Conference on Gynecology, Obstetrics and Women Health, April 03-04, 2023 | Barcelona, Spain; 10th International Conference on Gynecology and Obstetrics, July 03-04, 2023 | London, UK; 8th International Conference on Reproductive Health, Embryology and Fertility, July 10-11, 2023 | Dubai, UAE
Related Association & Society: American Association of Gynecologic Laparoscopists, American Congress of Obstetricians and Gynecologists, American Osteopathic Board of Obstetrics and Gynecology, American Society Reproductive Medicine, Dubai Health Authority, Family Violence Prevention Fund, International Union for the Scientific Study of Population (IUSSP), National Abortion Federation (NAF), Religious Institute on Sexual Morality, Justice and Healing, American College of Nurse Midwives, National Association of Nurse Practitioners in Women's Health (NPWH), Physicians for Reproductive Health, Sexuality Information and Education Council of the United States, National Organization for Women, International Center for Research on Women, Nyanza Reproductive Health Society Kenya ; Nyanza Reproductive Health Society, Kenya ; American Society for Reproductive Medicine; Association for Fertility and Reproductive Health (AFRH), Nigeria.
Participation options and Benefits
Participation Options:
Gyneocology 2023 provides the participants with different modes or ways to participate as Delegate or Speaker under ACADEMIC / STUDENT / BUSINESS Category.
Keynote speaker: 35-40 minutes
Speaker (oral presentation): 25-30 minutes (only one person can present)
Speaker (workshop): 45-50 minutes (more than 1 can present)
Speaker (special session): 45-50 minutes (more than 1 can present)
Speaker (symposium): more than 45 minutes (more than 1 can present
Delegate (only registration): will have access to all the sessions with all the benefits of registration
Poster presenter: can present a poster and enjoy the benefits of delegate
Remote attendance: can participate via video presentation or e-poster presentation
Participation Benefits:
Attend Keynote Presentation by world's most eminent researchers
Access to all the sessions
Get OCM certificate
Get worldwide acknowledgment to your profile and Research
Get your abstracts published with unique DOI in International Journals
Get up to 50% discounts for publishing your entire article in our open access International Journals
Get Handbooks and conference kits
Get an access to the network with eminent personalities from worldwide
Past Conference Report
GYNECOLOGY 2022
9th International Conference on Gynecology and Obstetrics which is held in the leading global city London, UK attracting country's economic and cultural hub and one of main financial and industrial capitals.
Gynaecologists and Obstetrics, Researchers, physicians, students and other healthcare professionals gathered from all over the world gathered to participate in the Gynecology 2022, Conference webinar. Our Conference covered the novel research in the field of gynecology and obstetrics.. Gyneocology 2022 was organized by Conference series LLC Ltd.
The goal of gynecology Conference is to provide a platform for the international relationships among the researchers involved in the field of gynecology and obstetrics. The Gynecology Conference started with opening ceremony and followed by the Honorable guests, Keynote talk & plenary sessions by renowned speakers. The huge success of gynecologgy 2022, Conference Series LLC Ltd is proud to announce the "10th International Conference on Gynecology and Obstetrics" which is going to be held during July 03-04, 2023 London, UK.
Mark your calendars for the upcoming Conference; we are hopeful to see you soon!
More Info: https://gynecology.conferenceseries.com
Let us meet again @ Gynecology 2023
Email : women-health@expertsagenda.com
Whatsapp at: +44 330 818 7501
Past Reports
Gallery
To Collaborate Scientific Professionals around the World
Conference Date July 03-04, 2023
For Sponsors & Exhibitors